Risk Reduction For Building Energy Efficiency Investments
The perception of risk surrounding building renovation operations is an important driver in most of the energy efficiency related financing operations. However, investment decisions in building renovation are still largely based on empirical methods which rely solely on company business specific experiences.
The investment market is calling for solid knowledge-based evaluation methods to perform technical/ financial due-diligence and evaluate financial operations related to energy-efficient buildings.
The main objective of EENVEST is to secure investors´ trust in energy efficiency actions for existing buildings, through the development of a combined technical-financial risk evaluation framework focused on the renovation of commercial buildings. 
Structured framework for evaluating risks in energy efficient renovation of buildings.
Development of a comprehensive technical risk evaluation framework for the whole set of considered energy efficiency investments, with a focus on building energy performance driven renovation. The framework will allow investors to evaluate risk connected to energy efficiency on the technical side without the need to go in depth into building energy performance aspects.
Reliable energy efficiency investments focusing on commercial office buildings renovation.
Boosting energy efficiency financings by making them able to equally compete with other categories of investments, thanks to both technical risk identification, quantification and mitigation, and financial risk assessment.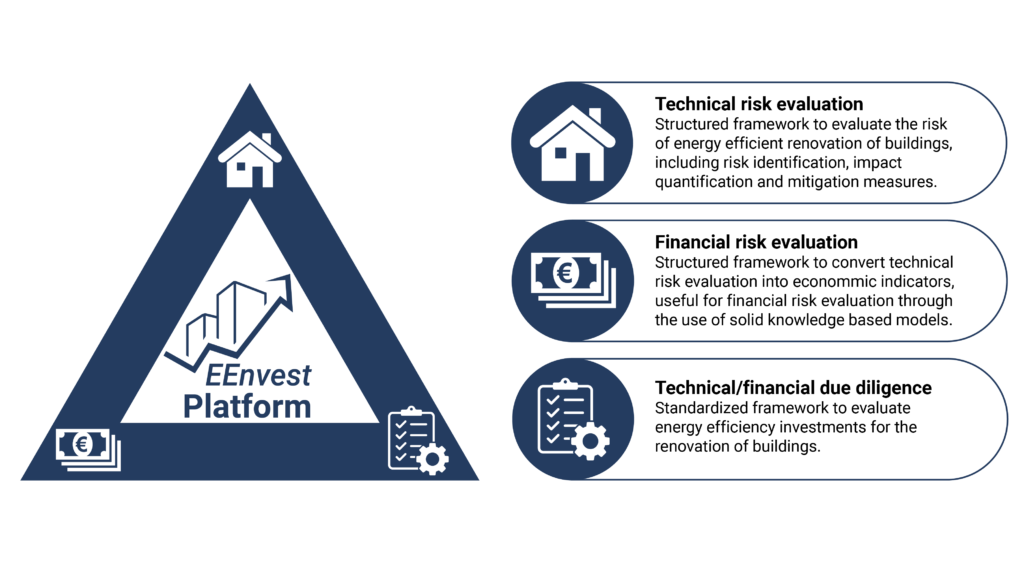 Risk Rating models for building energy efficiency solutions
Robust and innovative energy efficiency risk rating model that will be the basis for the investment evaluation platform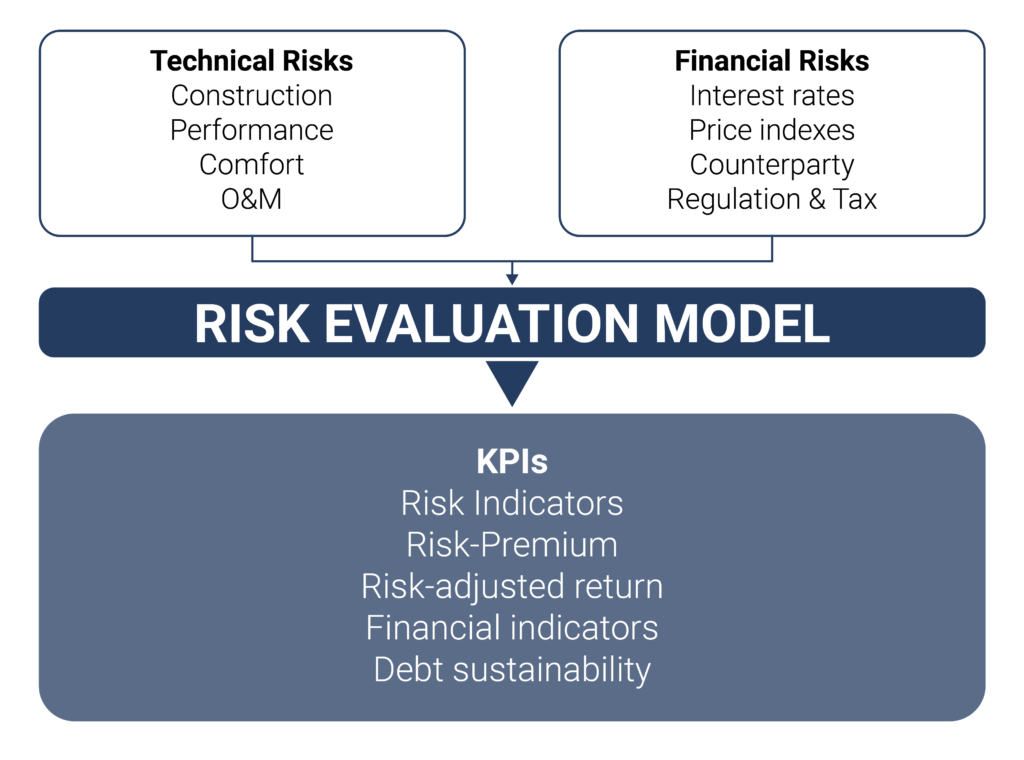 Systematic technical/financial due-diligence framework for energy-efficient building renovation
The technical/financial due diligence framework will include guidelines on at least the following parameters:
Investment evaluation platform and benchmarking tool
The innovative added value of the EENVEST platform is to provide to the user with a structured set of diverse data (technical, performance, procurement, investment, financial) in a systematic and user-ready fashion with a privileged view from the investors´ side, to facilitate their decision-making process.